Is there something special you're looking for? Give us a call and let us know. We will add you to our mail and call list and let you you know when items you may be interested in have arrived!

Give us a call at (910) 285-1975.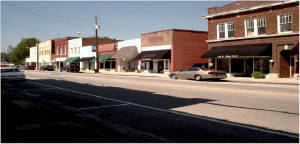 The Historic Shopping District has seen a great deal of revitalization in the past few years. We have some of the most unique shops to visit! They offer not only a wide selection of hard to find items, but also one of a kind items. The newly renovated Wallace Depot will house both an art museum and a train museum as well as our Chamber of Commerce office. Visit the Discover Downtown Wallace blog to get a feel for our shops and what they offer!
Discover Downtown Wallace Blog